The Queen's 90th Birthday Celebrations (22nd April 2016)
Yesterday Northern House School (Oxford) celebrated the Queen's very special birthday by making crowns and birthday cards, and entering a colouring competition of the Crown Jewels. In the afternoon the whole school got together, wearing their crowns, to sing 'Happy Birthday' and to share cake!
Our pupils were surprised to be greeted by a very special guest, the Queen or Mrs Jones sitting on a throne, pretending to be the Queen! After every guest was personally welcomed by 'The Queen' and seated, the children shared their knowledge about her. We stood to sing 'Happy Birthday' and enjoyed the lovely fairy cakes cooked and decorated by the lovely Mrs Holden and Mrs Spiers, and the master cake bakers Jason and Callum.

Happy Birthday display!
Content downloaded from Twinkl.co.uk,
balloons inflated by Mrs Jones!
Message from Mrs Jones - Headteacher and our honorary Queen for the party...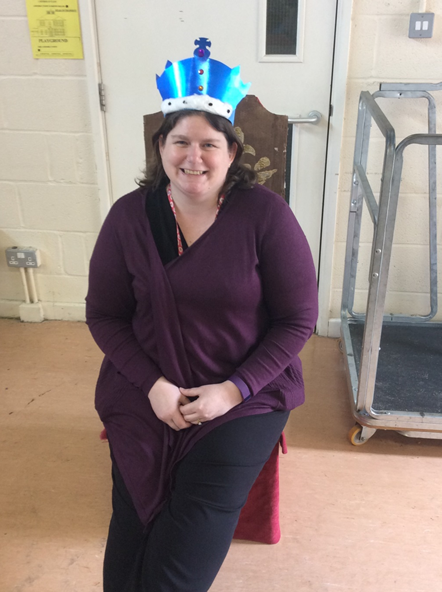 It was a pleasure to be 'The Queen' for thirty minutes and I was quite excited about the idea of having two
birthdays, however, I soon came back to earth with a bump as cleared up after the party – something that I
am certain that the Queen did not do yesterday! It was quite reassuring when the children told me that I
didn't look like I was 90!


My Favourite Queen facts of the day were:
- The Queen has dogs called Corgis. Her first Corgi was called Susan.
- The Queen doesn't need a passport to travel to different countries.
- The Queen is called 'Queen Elizabeth II'.
- The Queen has two birthday; her actual birthday 21st April and her official one in June.
- In June the Queen's birthday is celebrated by the Trooping of the Colour.